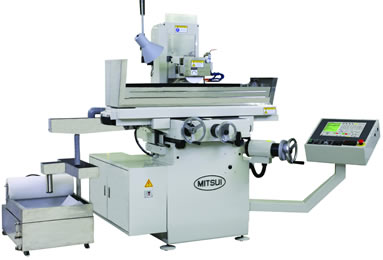 818PC-NCL
MSG-618PC-NC
MSG-618PC-NCL (Linear Motor Driven)
NEW


MSG-818PC-NC
MSG-818PC-NCL (Linear Motor Driven)


NEW

Mitsui PC Controlled High Precision Surface Grinder

Download Catalogue

The manual grinding function is kept as is and is widely used by experts and beginners. MSG-618/818PC-NC is controlled by Mitsui's original software which works on the Windows PC. Flexible software will provide various types of grinding applications. Customized software available.